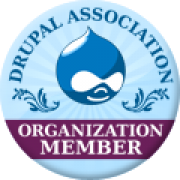 Xenyo, a Hong Kong Drupal Development Company is an organization member of Drupal. We have developed a wide range of different web apps for our clients such as social networks, news portals, E-commerce, events platforms, business directories, auction platforms, SAAS platforms, classifieds, and many more. We are happy to have a chat with you on your idea and see if we are a good fit.
Drupal, voted world's top content management system (CMS) allows you to manage and update your website via an easy to use web interface. Drupal is supported by a massive open source community meaning that the code used on your website is being improved upon every day. We make use of this collective resource to build your website in the most efficient and scalable way.
Well known sites using Drupal
This website and some of the most popular websites on the Internet are built with Drupal, such as;
Our Drupal Development Process
(continued from Our Web Design Process)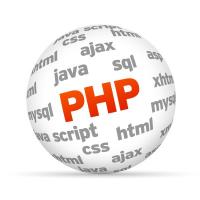 Alpha Build
This will be the base build of your site, it will include the basic Drupal installation, base modules & general styling of the site.
Technical Brief 
After our developers analyze the functions required for this site, a short Technical Brief will be written stating the Drupal modules that are needed & how these modules will be customized.

Drupal Installation
As we are Drupal specialists, Drupal CMS will be the framework that we will work with. We will provide a sub-domain in our servers for your project as we assemble it, Drupal will then be installed.

Modules Installation
Referring back to the technical brief our developers will install the modules that they think are a good fit for the project. The advantages of Drupal is that it's open source, with a huge community of contributors that create modules on a daily basis. With over 20,000 modules to date, there will most likely be a suitble module for your project's requirements.

Website Themeing
Our developers will refer back to the Designs produced and theme the style of your website with their expertise in HTML, CSS & JQuery. A CSS template will be created for the style-sheet page, to ensure the consistency of the design style throughout the whole development phase. 

Alpha Build Review & Testing
The general style of your site will now take shape & you will have to chance to take a first look. We will have time to test and adjust any styling imperfections, along with any minor adjustments & suggestions you may have.
 
Beta Development
With the bulk of the coding complete, our developers will dig into the technical aspects of building your site. Here is where we will customize your modules to perfectly fit your site's needs.
Customizing Modules / Custom Coding
Referring back to the technical brief, our developers will customize the installed modules to perfectly fit your website requirements. As they are experts in PHP, they can even write custom codes or create mini-modules so that the functionality of your site runs as smooth as possible.

Filling in the Content
With the site fully functional the site's content that we collect from you in our intital stages can inputted in with Drupal's user friendly content management system. 

Beta Testing, Bug Fixes & Cross Browser Testing
We will begin with inital testing on our side and fix any problems that we may find. After in a collaborated effort, you can test out the site and notify us if any bugs still persist. There will be a one week time frame where we let our clients examine their site as we fix anything else that is found. We will also provide cross browser testing, ensuring that the website works fine on the following browsers: Chrome, FireFox, Safari, IE7&8, Opera & mobile devices. 

Launch
The website is nearly complete but to ensure 100% satisfaction we like to run a final check and polish.
Polishing
We will review the site thoroughly once more & polish off the fine details. As the creators of the website we would like to be as proud as you are with the final product. 

Deployment 
If you have already set up hosting we will transfer all of your websites files from our subdomain to your host, if you do not have hosting don't sweat it, Xenyo can provide you hosting plans for you too!

Hand Off & Drupal Training
At this point your site is live and running! We will provide you with a tutorial on how to use Drupal's CMS, we're also a phone call or e-mail away if you need any assistance after the hand off!
 
Post- Launch & Maintenance
Click Here to Learn More about our maintenance plans after launching your website. 
Our Drupal Development Services
Drupal Custom Website Development: We build Drupal sites that appeal to both users and search engines, from a simple blog to a featured packed social network.
Drupal Custom Module Development: Need some custom coding on your existing website or module created from scratch, we can help.
Drupal Theme Design and Integration: We can help you integrate your PSD into a Drupal theme or let our designers create a Drupal theme for you from scratch.
Drupal ECommerce: Let us help you build your Drupal ECommerce site, we have experience in Ubercart and Drupal Commerce (Drupal 7)
Site updates to Drupal 7.0: Have an old Drupal website? Let us help you upgrade it to the feature packed Drupal 7.
Contact us if you are looking for a Hong Kong Drupal Development Company that can deliver your project on time and to your requirements.